November 26, 2015
The opening of R-S SILICON factory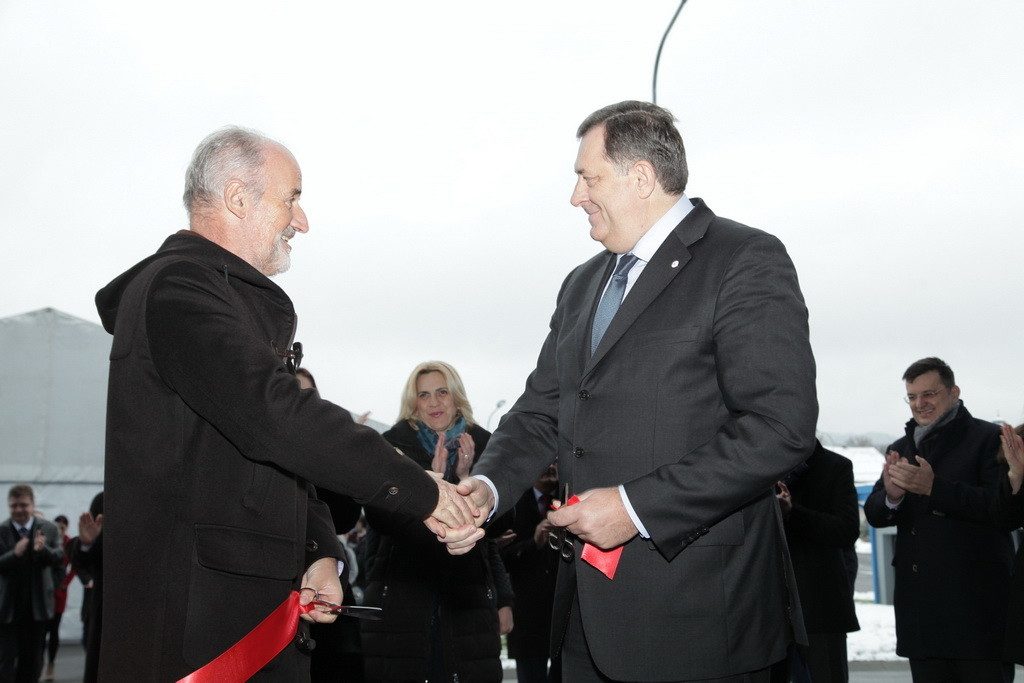 On the 26th of November 2015, the opening of the factory for the silicon metal production R-S Silicon Ltd, was held. At the opening ceremony attended the representatives of Metalleghe Group, the founders of R-S Silicon, as well as the President of Republic of Srpska, Milorad Dodik, the Prime Minister of Republic of Srpska, Zeljka Cvijanovic, the Ministers of the Government Of Republic of Srpska, the Mayor of Mrkonjic Grad, Divna Anicic, the representatives of Unicredit Group, as well as clients, associates and all those who have been involved from the very beginning in the development of investment.
We mention that the construction of the factory started in May 2014, and in only 18 months successfully realized a greenfield investment for construction of factory for the silicon metal production in total value of over EUR 41 million. The investment being realized in cooperation with UniCredit Leasing and with the participation of SACE Group, a publicly traded company for the insurance operations and investment abroad of the Italian companies . The plant for the production of silicon metal was designed and built to the highest environmental standards, and applied the most modern technology equipment that enabled safe and quality work. The capacity of the plant will be 16.000 tons of products of the silicon metal annually. It is about a high-quality silicon metal and the quality of the final product, as well as the basic raw material that is checked in the internal laboratory which is fully equipped with the latest generation of dedicated devices.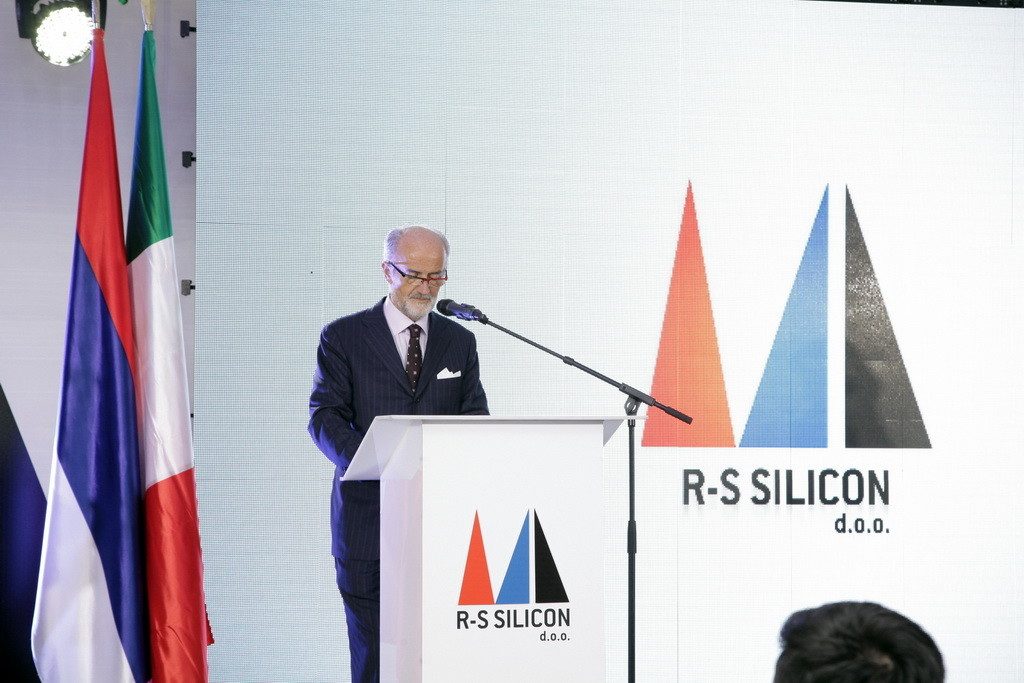 The factory employs 120 workers, from whom 70 have passed several months training to work in this facility since the Metalleghe Group, the leader in the production and commercialization of materials of the silicon metal and an iron alloy, has been present for many years on the territory of BiH.
President of the Metalleghe Group, Mr. Guido Dusi, lauded the work of all those who participated in the construction of the plant, expressed his satisfaction with the results achieved and noted that it would continue to invest.